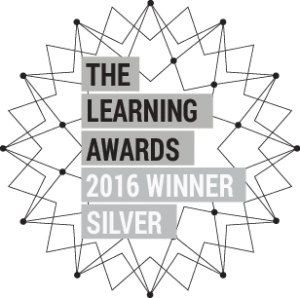 About Complete Learning Solutions – Your L&D Specialists
The team members at award-winning Complete Learning Solutions have been on both sides of the L&D fence – as managers and employees, and as contractors and consultants – so we really do understand your challenges and your opportunities.
If you are looking for insightful, experienced, and friendly guidance, then look no further than our great team.
Beryl Oldham
MBS (Hons), CRP, DistFHRINZ, LFNZATD, FLPI, MIML
Managing Director and ROI Specialist for Learning Organisations
Beryl Oldham has over 30 years' experience in organisational learning and development. Before moving into L&D consulting in 2013, she held senior generalist HR, organisational development, and learning and development roles in a range of government, local body, and corporate organisations.
During this time her experience spanned workforce planning, technical/professional and leadership/management competency frameworks, performance management systems, learning design, training systems management and evaluation, and measuring the return on investment (ROI) of human resources, training, and other organisational initiatives.
In addition to being a Certified ROI Professional® and the New Zealand business partner for Drs Jack and Patti Phillips of the ROI Institute®, Beryl also holds AQF certificates in Training Systems Management and Training Evaluation, and the NZQA Certificate in Adult Education and Training (Level Five). She was the 2014 recipient of the NZATD Education Trust's Learning and Development Practitioner of the Year Award.
Agata Oleksiak
MA (Education), MA (Multimedia Art and Design)
eLearning Consultant
Agata is renowned for creating original and effective customised training solutions. In addition to nearly two decades' experience in publishing, graphic design, and instructional design, Agata has also been a tertiary institution tutor and trainer. This experience, combined with corporate and government training expertise, means that Agata understands how to develop resources that truly elevate the learning experience, whatever the environment.
Karolyn Timarkos
BA (Tourism Management), NZDipBus (Marketing)
Technical Writer and Instructional Designer
Karolyn is a skilled technical writer who has many years' experience as an instructional designer, business writer, journalist, author, editor, and proof-reader. She will identify your information needs, and plan, research, and write user guides, standard operating procedures, quick reference guides, code of practice documents, policy documents, curriculum workbooks and instruction manuals.
Nic Peacocke
Operations Manager
Having a varied background in recruitment, marketing and events, sales, and account management has given Nic invaluable skills and insights into building strong, long lasting relationships with candidates and clients across a wide range of sectors. She does an outstanding job developing and maintaining our client and contractor database and keeps in regular contact with our clients, staff, and contractors to ensure the right fit between all parties. 
Rory McLean
BSc Computer Science
LMS Technical Support and Integration Specialist
Rory is a computer science graduate who brings a wide range of technical
skills to the team. His areas of expertise are integrations development
and problem solving.
Vin Porter
Tier 1 Technical Support Specialist
Technical Writer and Instructional Designer
Vin is an experienced technical writer and instructional designer who has long been a valued member of our team. In addition to his excellent analytical skills, he also has a history of working in IT as a computer technician and programmer, and has recently expanded his role with us by joining our LMS technical support team as our Helpdesk hero.
Werner Calitz
Microsoft Certified Professional Developer (MCPD)
Senior Software Engineer
Werner is a highly experienced Software Engineer and Manager, with a history of successful deployment milestones. He started out developing Web based intranet systems in the early 2000s. He then switched his focus to high-performance back-end technologies to service card switching, money transfers, and transaction reconciliation solutions.
Werner spent nearly 10 years focusing on developing bill payment and beneficiary reference validation systems for Africa's largest bank. He then spent several years focusing on team management while developing book building solutions for the international fixed income primary markets and investment banks. Most recently, he has focused on solutions aimed at the investment property market. His experience ranges from tailored on-site deployments to cloud-native, serverless solutions, and everything in between.
Anna Radford (Associate)
BA, DipBusSt, FPRINZ
Communications and Marketing
Anna is a highly experienced communications practitioner, with more than three decades experience in public relations and marketing. She works with organisations in New Zealand and internationally, providing services that include: key messaging, PR strategy, employee communication, issue management, media relations, and communication skills training.
She is a Fellow of the Public Relations Institute of New Zealand and is a past Chief Judge of the institute's annual awards.
Blake Gwilt (Associate)
MSc Bioinformatics, PgDipSci
LMS Technical Specialist
Blake has over 10 years' experience in full stack website and web app development. Having developed and maintained a bespoke LMS system, Blake calls on his experience in LMS architecture, implementation, and design to provide technical support, customisation, and implementation solutions for Docebo LMS.
Craig Gwilt (Associate)
BIS, DipICT
Systems Engineer
Craig has over 15 years' experience in Information Technology Systems. Over the course of his career he has been involved with systems administration, engineering, deployments and migrations, and has demonstrated strength in managing project implementation and solutions architecture. With a MSP background he has also been involved with level 3 expert product and service technical support.
Ken Hogan (Associate)
MEMgt (Hons), Grad Dip Bus (Engineering Management), NZCE (Power & Plant), CEng, CMarEng, FIMarEST
Senior Consultant – Engineer and Organisational Change Specialist
Ken has a broad range of engineering management expertise, including project management, contract development, risk management and control, quality assurance, reliability engineering, sustainable management structures, and training.
Ken's primary personal strength is strategic thinking, allied with an ability to conceptualise apparent and abstract ideas. Associated with strategic thinking is Ken's ability to facilitate change – visualising the endpoint and building a path that people can see will facilitate the end result. This ability has been deployed in the leadership and management of individuals and groups, achieving success through delivering group results and developing individuals. These strengths are underpinned by Ken's Master of Engineering Management Degree, which was focused on organisational change management.
Malcolm Lowrey (Associate)
BCom
OD Professional and Training Facilitator
With a working background spread across Policing, Private Investigations, Construction, HSE, and Hospitality, Malcolm has the stories to frame up discussion points and to keep his participants both engaged and challenged.
Malcolm has worked with a variety of both public and private sector organisations, establishing leadership capability, risk management, HSE development, and improving service quality. He has formal qualifications in adult education, adult literacy, project management (Prince2), and policing and holds a Bachelor of Commerce Degree from Canterbury University.
Malcolm has substantial experience in the design and delivery of leadership and safety culture programmes.
Olivia Rowland (Associate)
Instructional Designer and Social Media Guru
In addition to instructional design, Olivia also has strong social media and creative skills. In a former life she was a writer and editor; skills that she puts to great use in all aspects of her work. 
Peter Devaney (Associate)
BSc (Hons) (Physics)
Learning Technology Consultant & Docebo Implementation Specialist
Peter is a highly experienced PMP Certified project manager with 20 years' experience in learning solutions and a strong background in requirements gathering, analysis, and implementation. He specialises in learning management systems and is our resident technical guru and Docebo LMS implementation specialist.
Sarah Williams (Associate)
BBS (Management & Finance), DipMgt
Chief Inspiration Officer & Senior Consultant
Sarah specialises in organisational culture, change management, process improvement, and leadership development. As well as being a meticulous researcher, with expertise in needs analysis and programme design, Sarah is a skilled public speaker, presenter, trainer, and facilitator who specialises in delivering cultural change and leadership programmes.