Learning & Development Operations with Cognota
Manage your training intake, capacity, planning, and design seamlessly in one place. Cognota empowers your team to work efficiently while providing valuable data on training coverage across your entire organisation.
Revolutionise your learning and development operations today by contacting us for a personalised demo and free trial. 
Streamline Your Workflow, Boost Collaboration
Say goodbye to scattered tools and disjointed processes. With Cognota, you'll save precious time by eliminating the need for multiple platforms. Our all-in-one dashboard brings together intake, planning, capacity management, design, and data analytics. Collaborate seamlessly with stakeholders, leveraging integrations with popular tools such as LMS and design software. Enjoy enhanced communication, file sharing, and notifications—all in a single, unified workspace.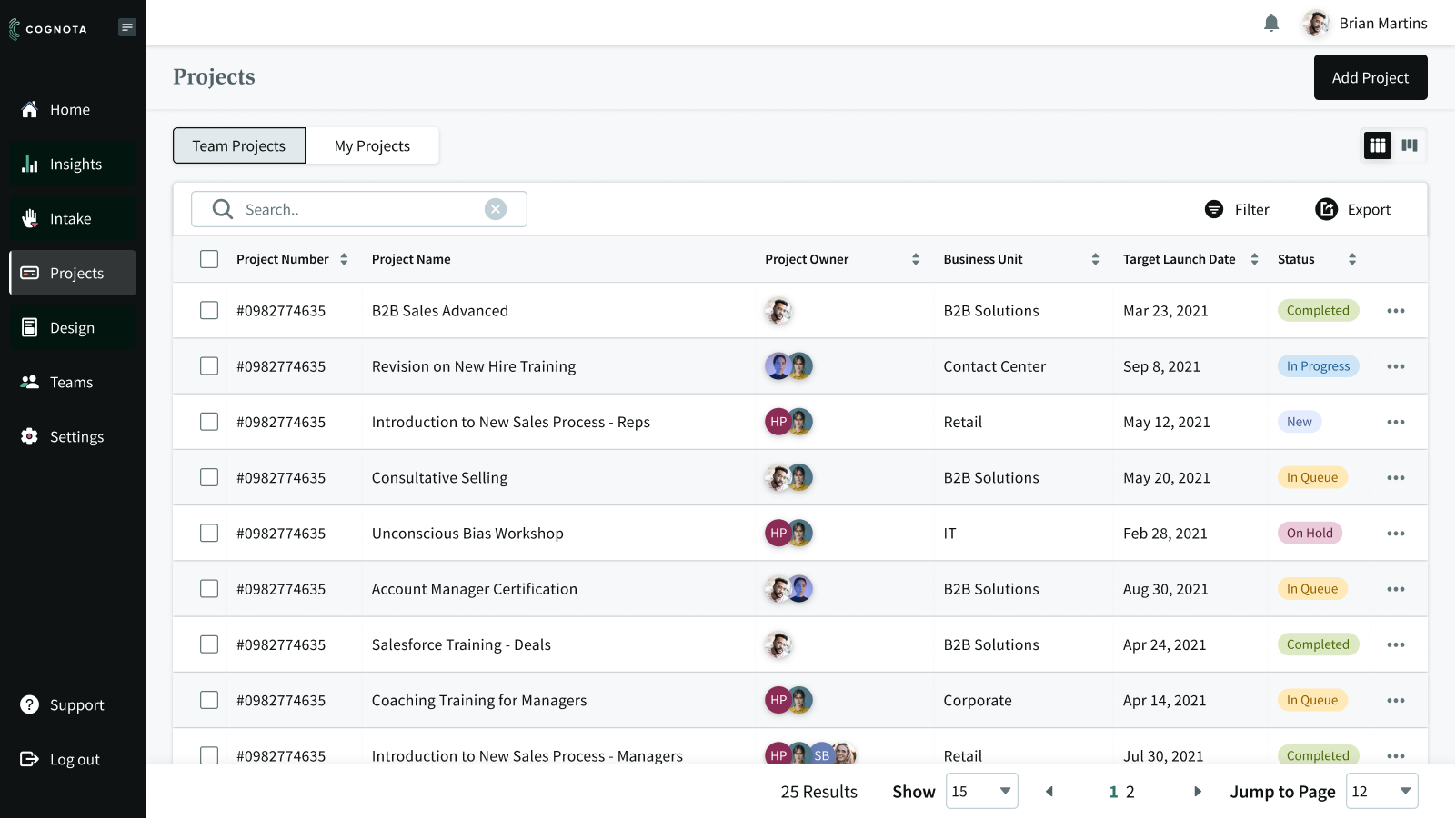 Unlock the Power of Data, Showcase L&D's Value
Make data-driven decisions and demonstrate the true impact of your L&D initiatives. Cognota provides valuable insights to inform your planning and decision-making processes. Measure training intake metrics like request response rates and time across business units. Gain project data on completion speed and workflow stages. With real-time analytics, you'll have the evidence needed to showcase L&D's business value.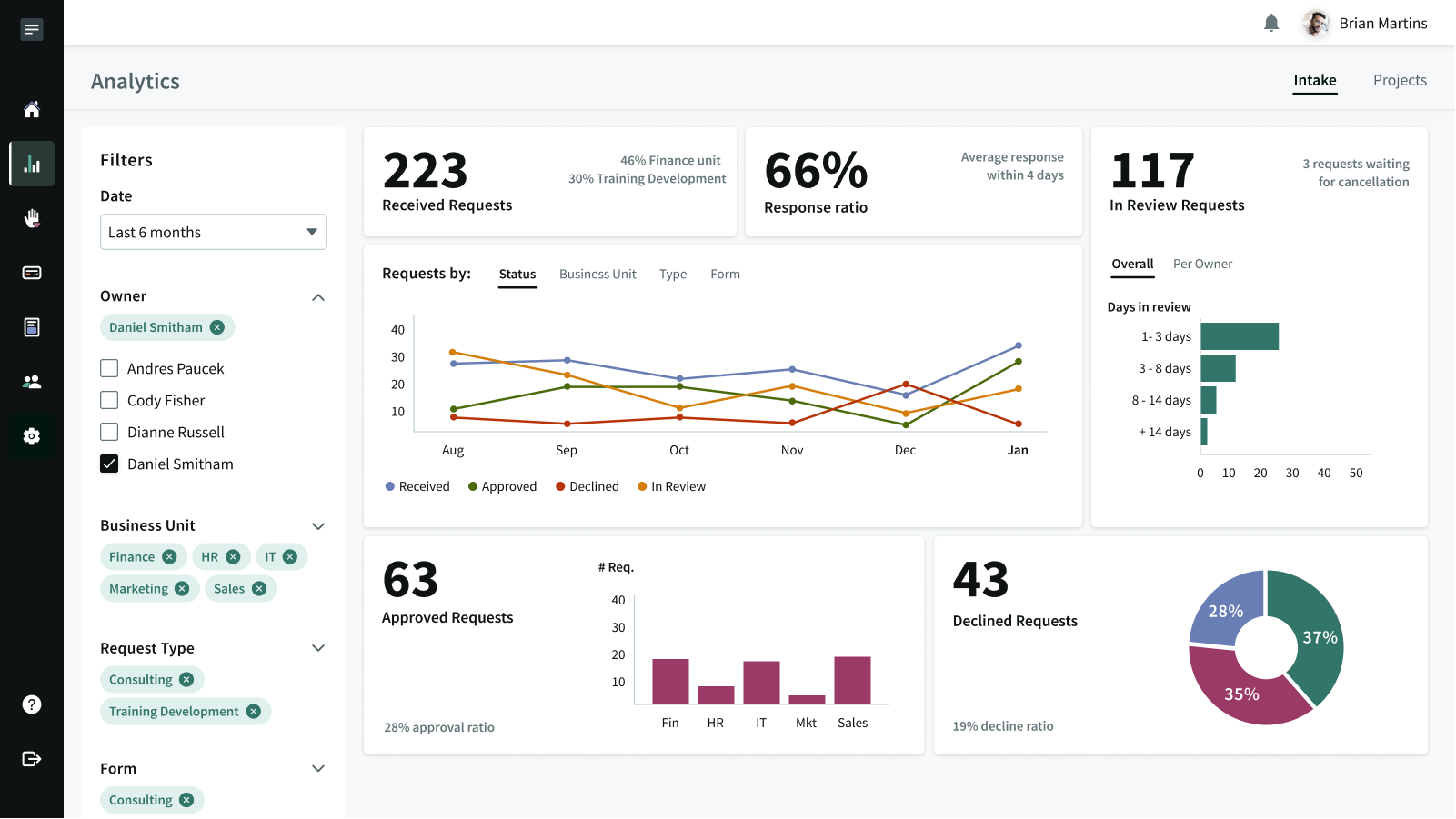 Introducing LearnOps®: A New Era for Learning Operations
Discover a revolutionary approach to learning operations with LearnOps®. As L&D teams face increased pressure to deliver results, operational efficiency becomes crucial. LearnOps® empowers your team to maximise productivity, align with business goals, and overcome operational barriers.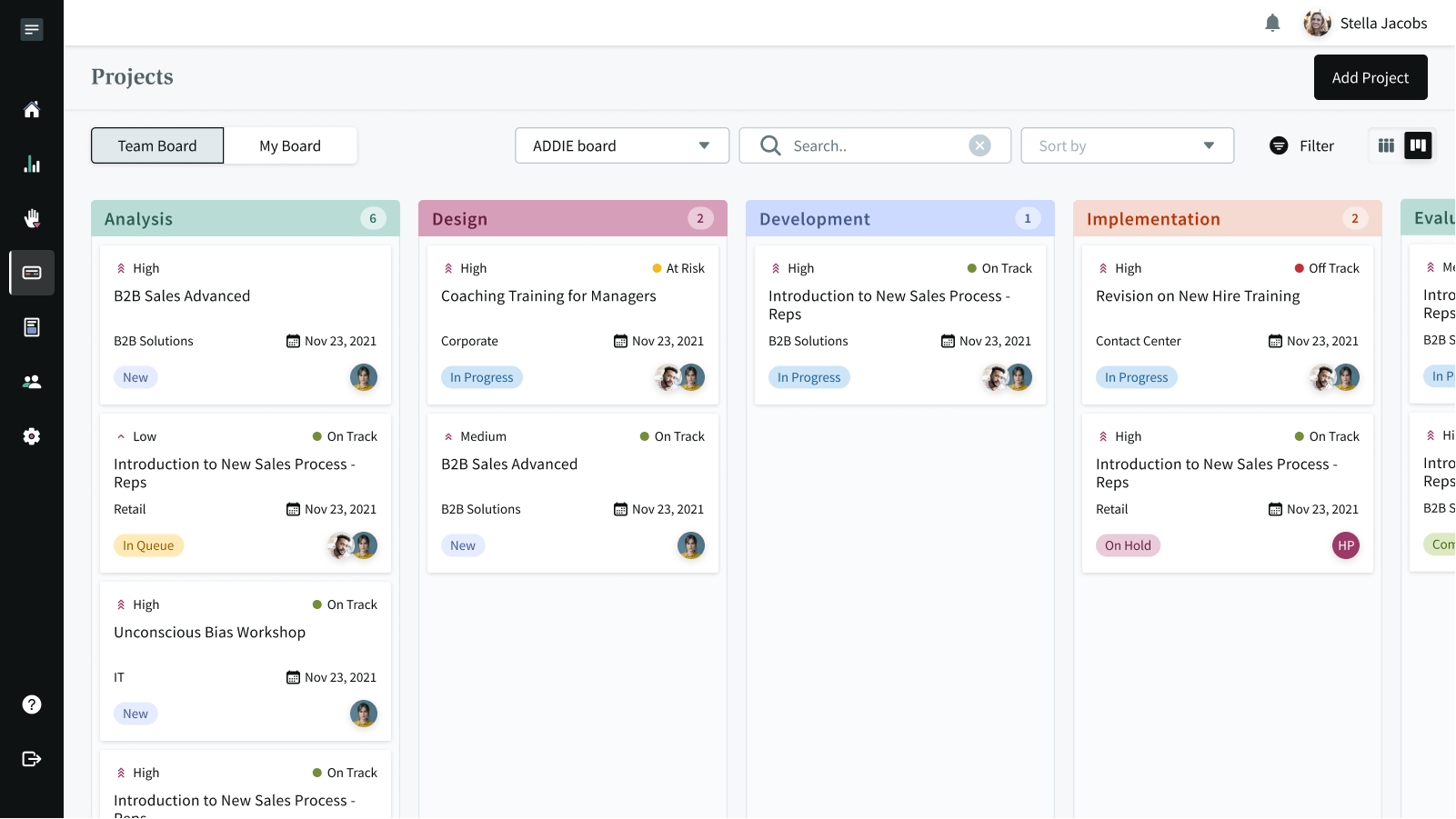 The Key to Unlocking L&D's Full Potential
Why settle for limited resources, scope creep, or lack of standardisation? Research shows that learning operations face significant challenges, hindering faster training production. By addressing operational gaps, you can drive efficiency and create an operational framework that aligns L&D with the business.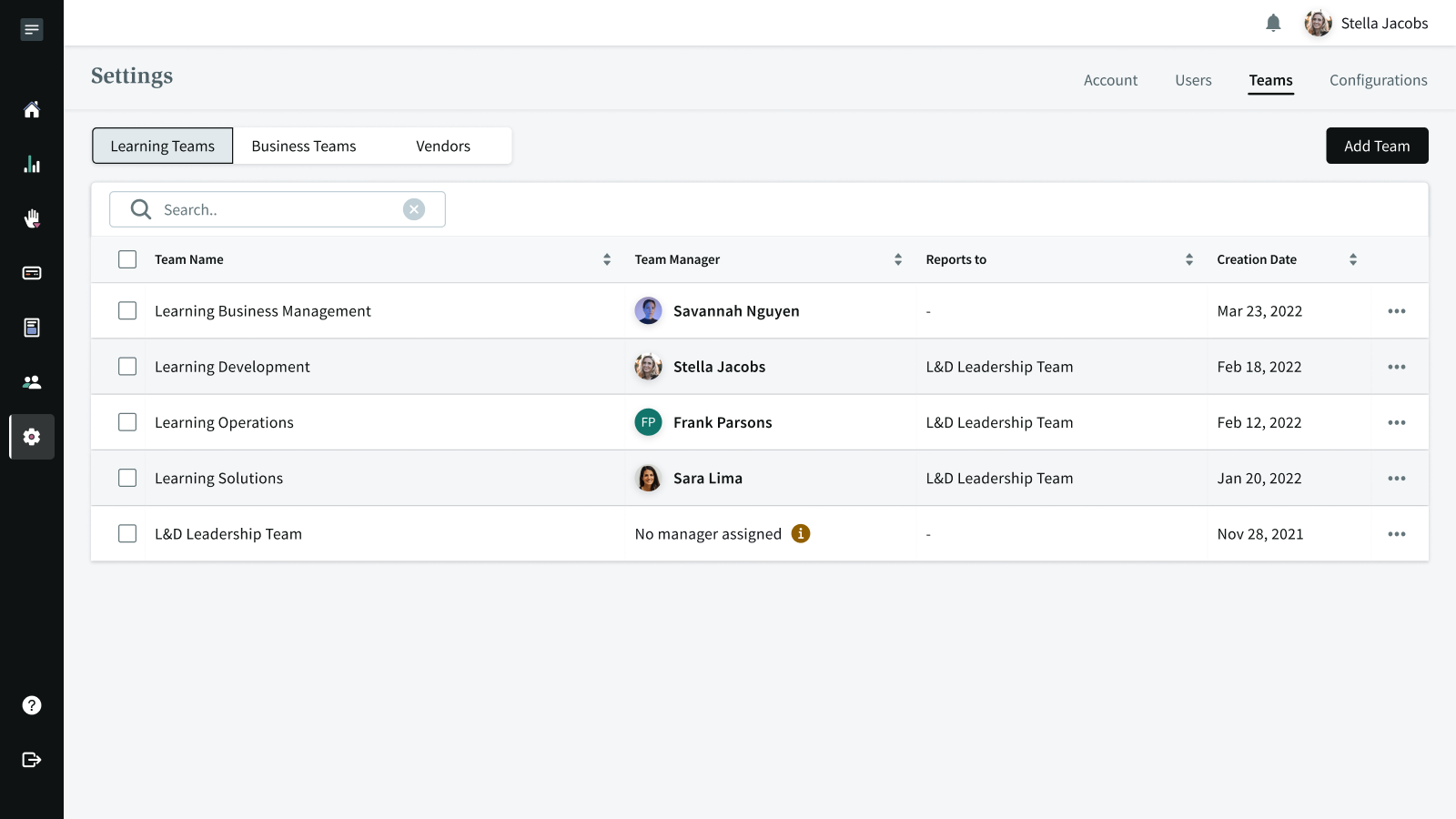 Efficiency Redefined: Transforming Processes, Collaboration, and Insights
Cognota's LearnOps® platform addresses the inefficiencies that plague learning operations, empowering your team to thrive:
Streamlined Processes: Optimise the development, design, and other critical processes. Simplify training intake, project planning, resource management, and more.
Enhanced Collaboration: Say goodbye to scattered emails and generic tools. Cognota provides a centralised workspace for seamless collaboration, eliminating duplication, missed tasks, and wasted time.
Data-Driven Insights: Connect learning initiatives to business outcomes. Leverage comprehensive data collection and analytics to measure the results of your training investments.
Business Alignment: Ensure L&D is aligned with the organisation's goals. Take control of training requests, avoid last-minute demands, and drive impactful learning interventions.
Unleash the Potential of LearnOps® with Cognota Implementing a LearnOps® philosophy requires the right technology.
Cognota's learning operations platform empowers you to:
Boost Productivity: Standardise processes, collaborate effectively, and keep everything in one place—from intake to project management and beyond.
Align with Business Objectives: Collaborate closely with stakeholders, leveraging operations data to prioritise high-impact learning interventions aligned with business KPIs.
Maximise Resources: Gain clear oversight into your team's workload and capacity, ensuring resources are optimised and delivered where they are needed most.
Experience the Future of Learning Operations
Ready to witness the power of LearnOps® in action? Revolutionise your learning and development operations today by contacting us for a personalised demo and free trial.
Want more information?
Join the LearnOps® Free Community today!
Access a Video Demo.
And you may be interested in our ROI Calculator.